Founded in 1961, Moffitt Corporation provides industrial ventilation solutions for contractors, plant managers and engineers. Moffitt's vast product line includes natural ventilators, wall louvers, smoke relief vents and make-up air units and heaters. The passion of the Moffitt team is evident in each and every project. From design, sales, fabrication and installation, Moffitt is a one-stop shop for all things natural ventilation.


The Problem
 Moffitt believed their SEO strategy had plateaued. Being in a niche market, Moffitt was having difficulty deciding which keywords were important, especially when it came to what their potential customers were searching for on the web. This coupled with the fact that there was little to no growth in their organic traffic, led Moffitt to believe it was time for a different approach.
The Approach
 After taking the time to understand Moffitt's business and various products, Interchanges researched and identified the industry-related keywords that offered the best opportunity for growth. From there we built a content strategy around those keywords with a high search volume to drive more traffic and generate more inbound leads.
The Outcome
 Keywords have increased over 5000 positions across Google, while organic traffic to moffittcorp.com has increased by 300%.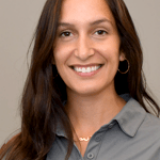 Interchanges really helped us understand what we needed to do.
 Our organic traffic has gone up over 300 percent. It's been wonderful to see the uptick in inbound leads as a result.
Jordan Prosser
Moffitt Corporation, Market Analyst