Create a strategy to increase and generate better qualified leads from Engineers in the Automotive, Industrial, Medical, Sports and Recreation, Aerospace, and Military industries.
As the leading manufacturer of the broadest range of press-fit fastening and joining components, DRIV-LOK has the most comprehensive understanding of press-fit assembly alternatives. DRIV-LOK provides their customers with the most economical solutions for their unique needs.
Our team has been able to effectively work with DRIV-LOK to create strategies that attract and engage Engineers at a higher level.

The Problem
When we began working with DRIV-LOK in 2013, they wanted to increase their engagement with Engineers and Decision Makers to set appointments to showcase their capabilities and customized solutions.
The Approach
We implemented very unique strategies to engage Engineers at a higher level. We studied the behavior of Engineers, and from what we learned, we tailored strategies to increase engagement of inbound leads within seven key industries.
The Outcome
Within 90 days of launching our campaign, we were able to help DRIV-LOK set meetings with Engineers at a large automotive manufacturer, a medical device manufacturer, and a research hospital, all of which they had been calling on for over 8 years trying to get an appointment with their Decision Makers.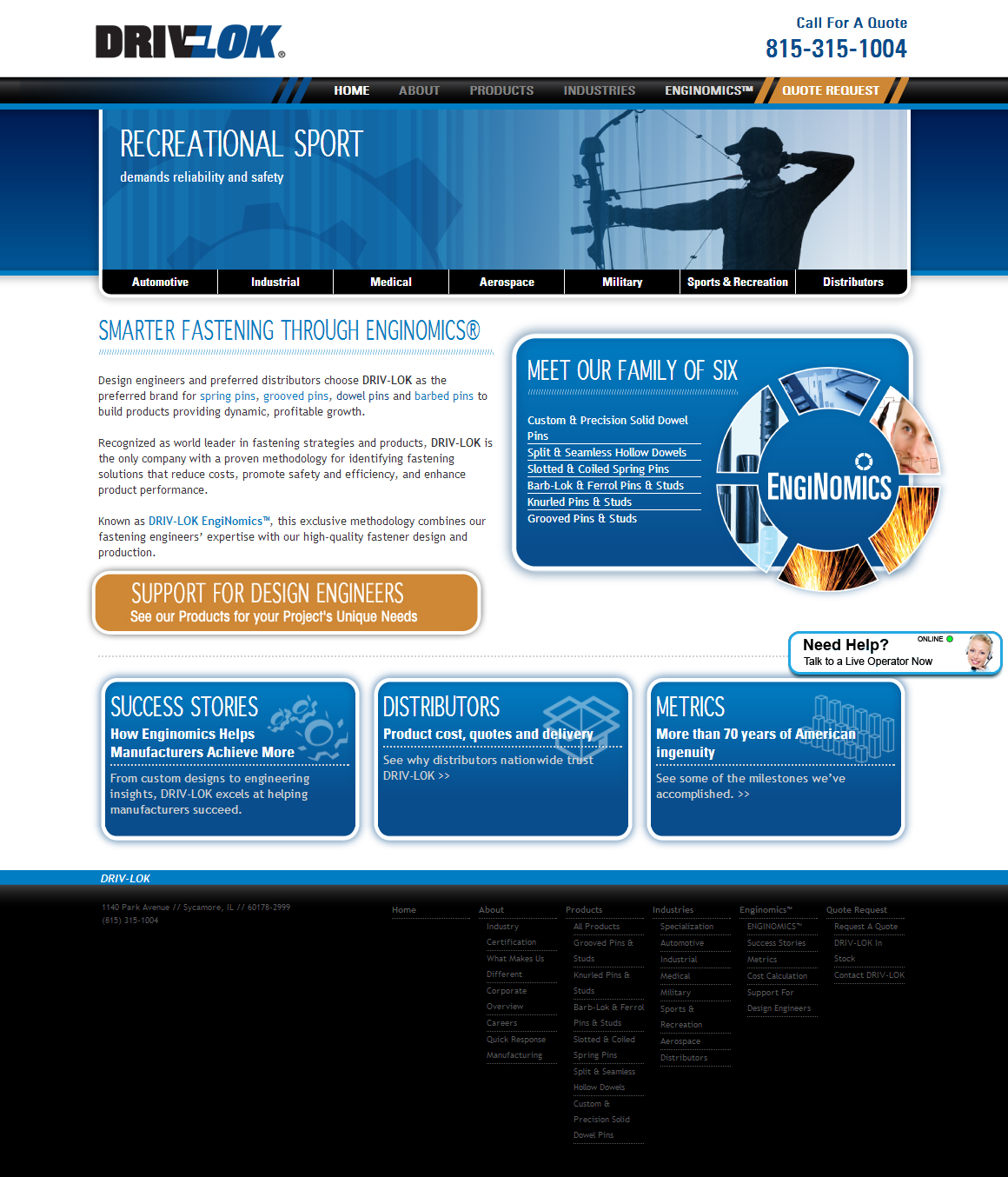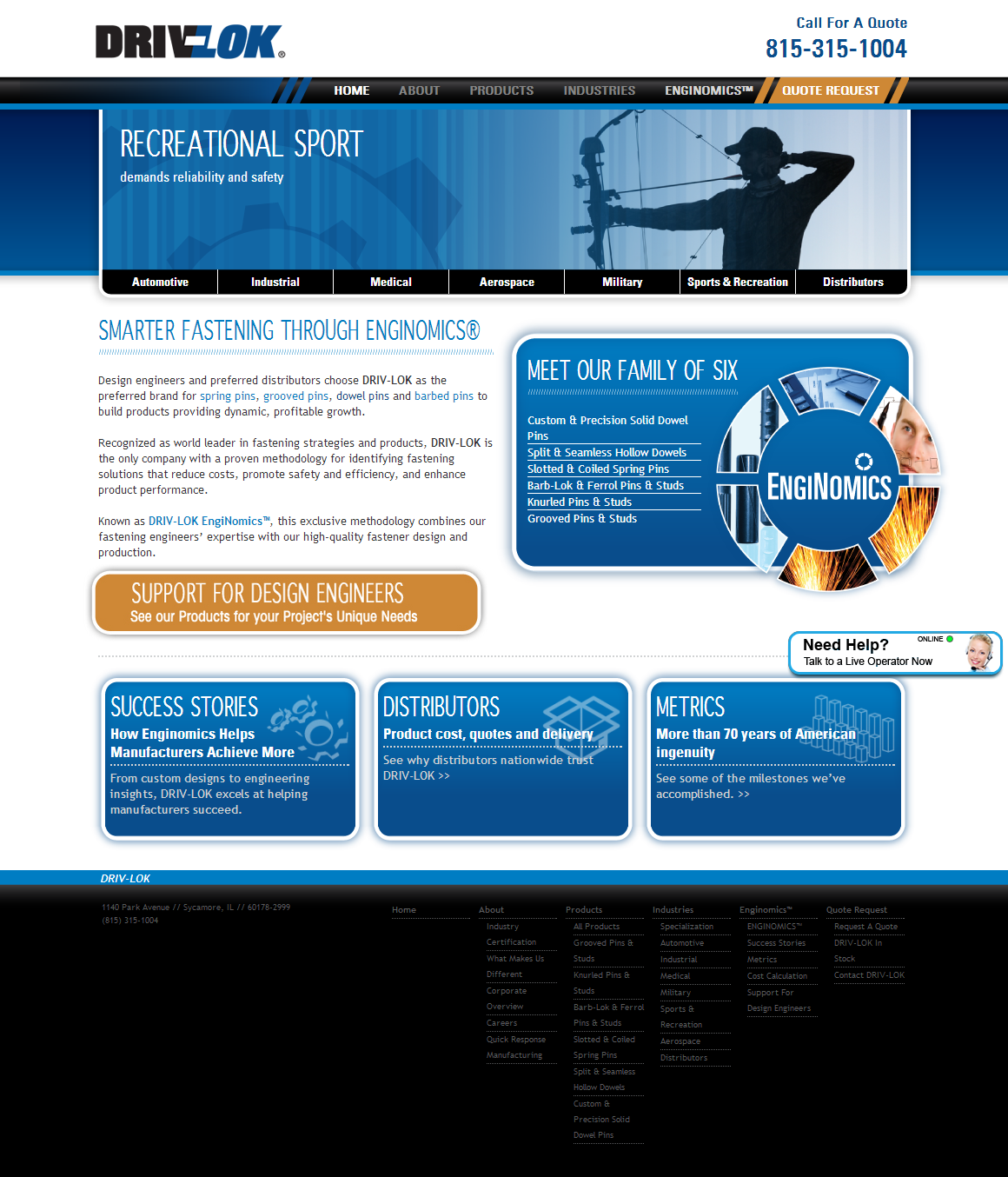 We truly appreciate all they do for us!
Site greeter is a great tool for us. We've never had something like this before. We quickly receive leads and our sales team immediately responds.
Dana Chaplin
DRIV-LOK, Sales Manager